Are you invested in mutual funds? Have you done the math and were appalled by just how much you're paying in management fees over the course of your life? Management Expense Ratios (MERs) are usually between 2% and 3% annually for mutual funds in Canada.
It may not seem like much. Over the course of your investment life, it can amount to hundreds of thousands dollars in fees, plus the opportunity cost of not reinvesting said fees.
This is why some cost-conscious Canadians have decided to ditch those high-fee mutual funds and take retirement into their own hands by following a Canadian Couch Potato approach.
With Passiv, you can even automate your Canadian Couch Potato portfolios making it easier than ever to implement. In this article we'll show you how.
But before we dive in, here's a bit about the Canadian Couch Potato Portfolios.
What is the Canadian Couch Potato?
The Canadian Couch Potato portfolio is a model portfolio that is published on a blog (developed by Dan Bortolotti) and designed for Canadians who want to learn more about investing using index mutual funds and exchange-traded funds (ETFs).
The Couch Potato strategy is an index investing one. The goal is to have well diversified, low cost, low maintenance ETF portfolios. These portfolios aim at replicating the returns of the markets rather than paying someone to actively try to beat the markets, which they often don't.
The Canadian Couch Potato curates variations of ETF portfolios with different stock and bond allocations.  Readers are encouraged to follow the ones that best suit their risk profile/appetite for risk. Stocks are often considered riskier but with better returns than bonds. If you have a shorter time horizon, having more bonds protects you from the volatility of the markets. On the other hand, if you can wait to get your money back, stocks will give you better returns.
The Canadian Couch Potato portfolios are diversified internationally, with a bias towards Canada. Depending on the allocation that you choose, the portfolios have weighted average MERs between 0.12% and 0.25%. The Canadian Couch Potato also provides historical returns over various time horizons (1, 5, 10, 25 years) for each of their portfolio allocation. If you take a long time frame of a passive investor (25 years), the potential returns for their portfolios are between 6.16% and 6.86% annualized.
Are you sold and ready to get started automating your Canadian Couch Potato ETF portfolio? Here's what you need to do.
Open a Self-directed Questrade account
First you'll need to have a self-directed investing account with Questrade in order to use Passiv. That's because Questrade is the only Canadian broker that is able to integrate with Passiv securely via an open API (Application Programming Interface).
Questrade is Canada's top discount broker and has been in operation since 1999. Clients of Questrade can purchase ETFs for free which is ideal for anyone wanting to follow the Canadian Couch Potato model ETF portfolios. One thing to keep in mind when rebalancing is that you will pay a fee for selling your ETFs, which is one of the reason why ETF investors prefer to buy and hold for a long period of time
Questrade has a variety of account types such as RRSP, TFSA, RESP and Margin accounts. Clients also get access to a wide variety of tools. If you'd like to learn more about Questrade, here's a recent review.
Open a Questrade brokerage account here.
Create a Passiv Account and Setup Your Target Portfolio
Assuming you already have an account with Questrade that's fully funded. You'll need to create an account Passiv and link your Questrade account to it. You'll be prompted to set up your target portfolio by either importing your existing holdings or building your target portfolio manually. This is the time to build your Canadian Couch Potato portfolio (or any other portfolio you'd like to follow).
Passiv will display the trades needed to maintain your portfolio's target allocation and give you an accuracy score to indicate how close you are to your target. By default it will show you which underweight ETFs in your target allocation should be purchased based on the available cash in your account. However you can alter the calculated trades to let you sell overweight assets, keep currencies separate and do dollar-cost averaging. Elite users can have those calculated trades placed in their Questrade account using one-click trades.
Bonus: Questrade is currently covering the cost of Passiv Elite for their clients.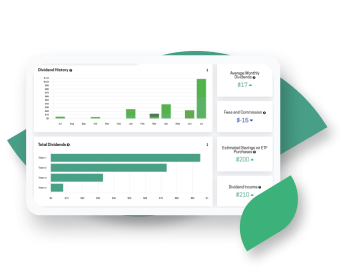 Ready to try Passiv
Set up your portfolio in a few minutes and let Passiv do the hard work.
Get Started
Set Up Pre-authorized Deposits to Your Questrade Account
There's no reason to have your cash sitting idle in your chequing account. Instead, set up a pre-authorized deposit to your Questrade account and put your money to work. It may take a day or two for the money to enter your account, but don't worry - Passiv will let you know when the money arrives. Here is more information on how you can set up pre-authorized deposits.
Put Your Feet Up and Retire Easy
Passiv will send you notifications whenever you have cash in your account or your portfolio drifts. You can then allocate or rebalance your portfolio at the click of a button. Passiv will also show you some stats on your investments, such as your portfolio value, growth, and dividends payments over time.
Congratulations, you've just automated your Canadian Couch Potato ETF portfolio. Now you don't have to take shorter lunches or spend your precious free time making trades and updating spreadsheets. All you have to do is stick to your investment plan and not panic whenever there's a downturn in the markets.
Here are some key things you should know about Passiv:
Passiv is an official partner with Questrade.
Using Passiv will not void Questrade's terms of service.
Passiv takes security seriously and does not store your Questrade credentials or financial data.
Passiv is not a financial advisor and does not make recommendations for your portfolio.
You can link other Questrade accounts to your Passiv dashboard and manage them all as one target portfolio using the multi-account portfolio feature.
Get all the insider financial info