What are the ways to invest in cryptocurrencies and crypto ETFs?
Ever since the launch of Bitcoin back in 2009, the cryptocurrency space has evolved at a tremendous pace. As of November 2021, there are more than 10,000 cryptocurrencies in existence and if you feel like you've missed the opportunity to invest or think that the prices are too high for your wallet, or believe that your risk appetite isn't suitable for the crypto space, we have created the perfect guide for you to get started on your crypto investing journey.
Direct Investing
If you are someone who understands cryptocurrency vocabulary and keeps track of the latest trends in the marketplace, there are a variety of crypto brokers and exchanges where you can trade and invest cryptocurrencies. If you want to trade digital currencies like Bitcoin, Ethereum, Litecoin, etc., you can do so through specialized crypto exchanges like Kraken, Bitbuy, or Binance, among many others.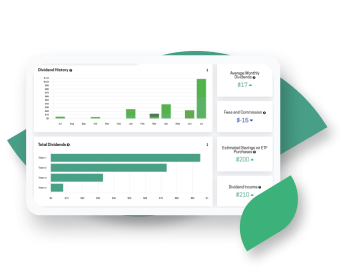 Build your own crypto index
Link your crypto exchange to Passiv to build and manage your own crypto index.
Get Started
Indirect Investing
If you are afraid of dealing with the hassles of setting up a crypto wallet for your investments and do not have a clear understanding of this space, there are ways you can diversify your portfolio to include cryptocurrencies.
Invest in Companies with Crypto Interests — the easiest way to gain investment exposure to crypto without buying the coin itself is to purchase stock in a company with a financial stake in the future of cryptocurrency or blockchain technology. While investing in individual companies bears similar risks as investing in cryptocurrencies, it would be a better strategy for investors to put their money in diversified index funds or ETFs.
Some of the best index funds include publicly traded companies that have exposure to cryptocurrencies, hold significant amounts of crypto on their balance sheets, or engage in the development of blockchain technology. For example, Tesla (TSLA) holds over a billion dollars in Bitcoin and is included in any of the funds that track the S&P 500. A few more examples of companies that are adding Bitcoin or blockchain technology to their business — MicroStrategy (MSTR), Marathon Digital Holdings (MARA), RIOT Blockchain (RIOT), Bitfarms (BITF), PayPal (PYPL), Square (SQ), Coinbase (COIN).
Invest in Blockchain ETFs — For investors who believe in the future of blockchain and its ability to transform the digital space, blockchain ETFs offer an indirect way to invest in cryptocurrency. A blockchain ETF will include companies that are either using or developing blockchain technology.
Blockchain ETFs can be bought from whichever brokerage you use to invest. Here are a few ETFs that are currently listed on popular brokerages such as Vanguard, Fidelity, and Charles Schwab:
BLOK (Amplify Transformational Data Sharing ETF)
BLCN (Siren Nasdaq NexGen Economy ETF)
LEGR (First Trust Indxx Innovative Transaction and Process ETF)
Invest in Crypt ETFs — On October 19, the financial firm ProShares launched the first exchange-traded fund linked to Bitcoin, ProShares Bitcoin Strategy ETF (BITO). While BITO is Bitcoin-linked, it is not a fund that directly holds the currency, but instead holds Bitcoin futures and Treasury Bills. Aside from BITO, Valkyrie funds offer an actively managed ETF (BTF) available through Nasdaq.
For Canadians, Purpose Investments has launched a fund linked to Ether, Purpose Ether ETF (ETHH) that buys Ethereum in a cold storage wallet.
Now that we have explored the multiple ways to invest in cryptocurrencies and crypto ETFs, let's dive deeper into understanding ETFs and their benefits.
What is a Cryptocurrency ETF?
An exchange-traded fund, or ETF, is a financial instrument that tracks the value of a particular asset (like gold) or a collection of assets (like S&P 500). While most ETFs track an index or basket of assets, a cryptocurrency ETF derives its value from the cryptocurrency markets and tracks the price of one or more digital tokens which can be traded just like common stocks.
Crypto ETFs derive their value in one of the following ways:
The ETF invests exclusively in cryptocurrencies — such a fund is made up exclusively of products such as Bitcoin and Ethereum tokens (like BITO) and the value of the fund will reflect the value of the currency that it holds.
The ETF invests in cryptocurrencies as an asset class — this fund will not only hold some direct investment in cryptocurrencies but will also invest in companies around the crypto marketplace. For example, the fund might hold futures and options contracts built around cryptocurrencies or invest in companies that create crypto wallets or trading tools.
Benefits of Crypto ETFs vs Buying Directly
In 2020, the assets managed by ETFs globally amounted to approximately $7.74 trillion. While crypto ETFs are a newly created asset class that is exposed to regulatory uncertainty, they might be one of the best instruments to invest in cryptocurrencies. Here are a few benefits of investing in cryptocurrency ETFS:
Outsource your investment expenses — one of the biggest benefits of investing in crypto ETFs is that they provide exposure to the currency without having to handle the underlying asset. An investor will no longer need to set up digital wallets or understand the working of public and private keys when they can directly benefit from this asset class with their existing brokerage accounts. Physical ownership of cryptocurrencies entails several charges such as custody charges, annual fees for a secure digital wallet, transaction charges, and network fees, all of which can be outsourced to ETF providers when investing with a crypto ETF.
Low-cost entry — With the price of bitcoin skyrocketing to an all-time high of $69,000, some of the cryptocurrencies have largely become inaccessible to the average investor. A crypto ETF offers investors an affordable alternative to invest in numerous crypto assets with a single investment. ETF fees are generally lower than traditionally managed funds. To put this into perspective, while Bitcoin saw massive volatility in 2021 with its price fluctuating between $29.405.12 and $69,000, Canada's Purpose Bitcoin ETF (BTCC-B.TO) ranged between $5.32 - $12.69.
Secured Investments — Since ETFs are traded on traditional exchanges, they're highly regulated. This allows regulators to monitor and analyze their performance and protect against price manipulation. While cryptocurrency exchanges and wallets are susceptible to hacking attacks and theft, crypto ETFs can protect investors against these risks, offering some relief to wary investors.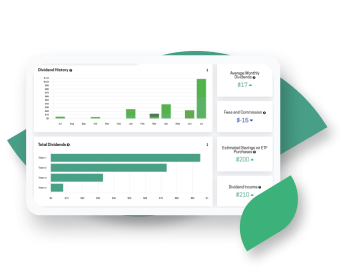 Manage your ETF portfolio with Passiv
Use Passiv to manage your ETF portfolio. Invest your contributions in one-click and track your performance.
Get Started
What might be driving the most recent rally?
The recent crypto rally has been partly fueled by significant gains in Ethereum and Bitcoin creating new record highs, and there are several reasons behind this momentum:
Crypto as a Hedge against Inflation — with 2020 creating turmoil in the stock markets, a large number of investors began showing interest in cryptocurrencies with worldwide exchanges showing high trading volumes since March last year. Investors began to see the potential behind cryptocurrencies and blockchain technology as a hedge against inflation and unexpected, rare events such as the coronavirus pandemic.
Institutional investors and more acceptance — with big firms and funds investing millions into cryptocurrencies, the crypto market has moved faster than most others. Payments giant Mastercard said it will start accepting crypto on its network and other institutions are expected to follow.
Retirement funds investing in crypto — some financial services firms now offer the option of investing in cryptocurrency through Individual Retirement Accounts (IRAs). Bitcoin IRA claims to have processed $400 million in client retirement investments in the digital currency space as of March 2020.
Final thoughts
Crypto assets can be a good diversifier for your portfolio. You can either invest directly in the coins of your choice with a crypto exchange or choose to invest indirectly. However you choose to invest in crypto assets, Passiv can help you manage them along with your traditional assets. By linking both your crypto exchanges and brokerages to your Passiv account, you can see all your money in the same place.
Get all the insider financial info